How Will Climate Change Affect Health in the Bay Area?
Essential Question/Problem
Global warming is changing our climate resulting in a variety of alterations to atmospheric, plant and animal cycles. What impacts to the health of people in the Bay Area can be anticipated as a result of these changes?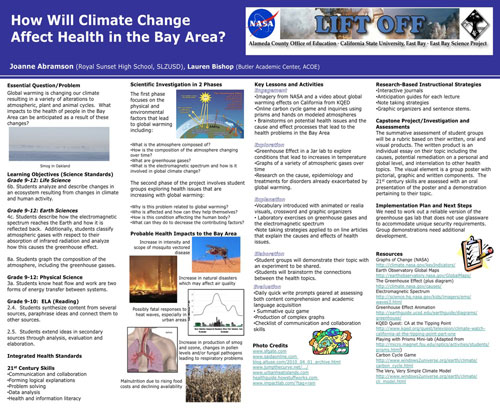 Download a draft of the instructional case (WORD Document)
Download the poster for the How Will Climate Change Affect Health in the Bay Area? instructional case (PPT)
Download the complete lesson files (ZIP 88 MB)
top of page