How will Climate Change Affect the SF Bay Area?
Generative Question/Problem
What are some ways that global climate change might affect the SF Bay Area, as well as other areas?
This case was inspired as a means to connect students with the issue that many scientists and educators feel is the most important challenge of our time.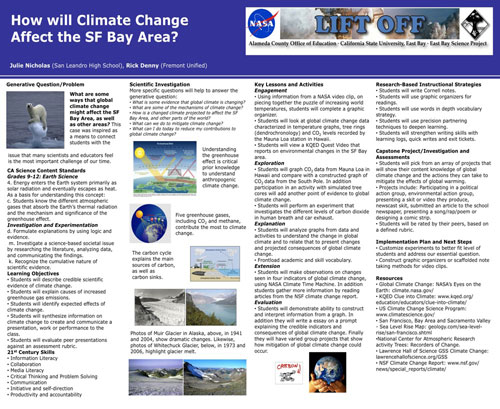 Download a draft of the instructional case (WORD Document)
Download the poster for the How will Climate Change Affect the SF Bay Area? instructional case (PPT)
Download the complete lesson files (ZIP 72MB)
top of page