How Can Human Life be Sustained on Mars?
Essential Question/Problem
Earth is quickly becoming uninhabitable. Our planet is suffering from multiple problems: overpopulation, mass starvation, wars, food/water and energy shortages, pollution, catastrophic weather, and economic distress. As a result, a small human colony will be established on Mars to determine large scale feasibility.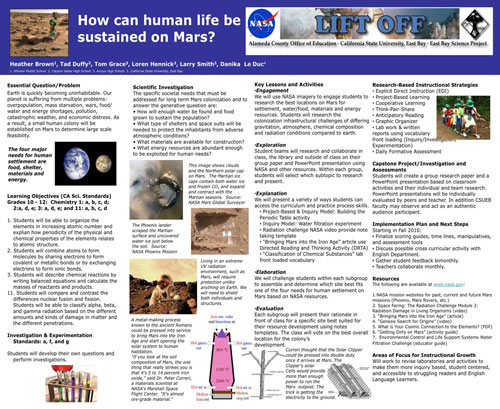 Download a draft of the instructional case (WORD Document) (coming soon)
Download the poster for the How Can Human Life be Sustained on Mars? instructional case (PPT)
Download the complete lesson files (ZIP) (coming soon)
top of page