What Can We Learn from Starlight?
Essential Question/Problem
How do astronomers use light to gather information about objects that cannot be directly sampled?
Students will learn how spectroscopy can be used to provide us with data and information about distant stars. Students will need to become familiar with the electromagnetic spectrum and the concepts of emission and absorption spectra as a means to address this question.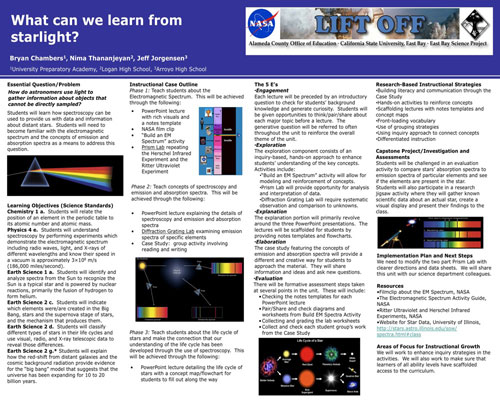 Download a draft of the instructional case (WORD Document)
Download the poster for the What can we Learn from Starlight instructional case (PPT)
Download the complete lesson files (ZIP 16MB)
top of page